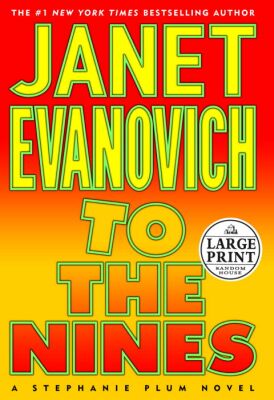 Laugh Out Loud Funny!

This was the second vacation book for me and it closed it perfectly when I finished it last night.
To The Nines by Janet Evanovich
was great. As usual it follows bounty hunter Stephanie Plum through her getting into (mostly) and out of trouble due to a case she's on. This one has her drawn into a sick "game" that ultimately could cost her her life. But all the ubserd things that happen along the way makes this novel so fun. From the first guy she's tyring to catch who lubed himself up with vasoline to avoid capture, to her sister who's pregnant and is eating for a family of four rather than two, there's many laughs. I looking to reading the next. But next it's on to a Rita Mae Brown book
Whisker of Evil.
Yup, I'm reading a book where the animals talk to each other. Looking forward to it.