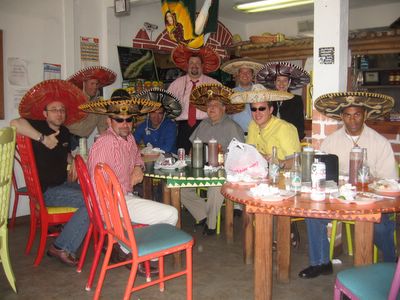 Tribune Biz Team

So I get this picture e-mailed to me yesterday with the subject: See What You're Missing? and from another "If this doesn't make you home sick I don't know what will."
It's good to see they're taking the new guy in my job out and making him feel welcome AND having a good time while they are at it. As you can see there are reasons why I do miss those guys, they always knew how to have a good time, no matter how stupid/funny they looked.
Hats off to you the Business Staff & two Baylifers that came along for the fun. I do miss you, but a girl's gotta make a living too!