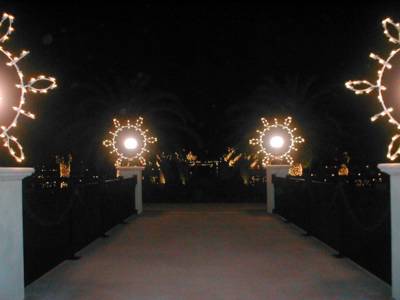 Lights, Camera, Action!

Went to the Largo Botanical Gardens tonight with hubby, parents and grandma. What a lovely evening. Wonderful weather, about 60 and great company. The gardens were lit up and we got to see wonderful gardens. Mom and me spotted a Christmas Ornament Tree that was fantastic, I need to find out about that tree!
Off to pack now. We are going to Jacksonville to visit the sisters and bro-in-law and future bro-in-law for New Year festivities.
P.S.
Happy birthday Paul. We will be thinking about you tomorrow on what would have been your 34th birthday. We miss you.