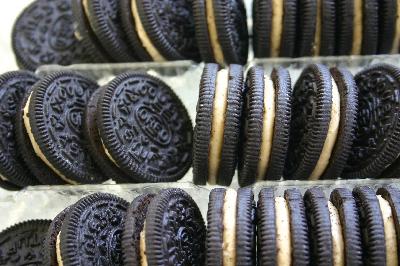 Mmmm..Peanut Butter Oreos!

The person at Nabisco who thought up Peanut Butter Double Stuff Oreos should be given a HUGE raise. What a genius and why did it take this dang long to come up with? I mean come one, peanut butter and chocolate just go together. Just thought I would put my two cents in. And by the way, they are SOOOOO yummy.
Go to
http://www.nabiscoworld.com/oreo
to read more about Oreos and take the personality quiz to see what kind of eater of Oreos you are...It said I am a twister...which is wrong, I believe you should just eat the cookie as it, then you get all the flavors together. But it is fun anyways.