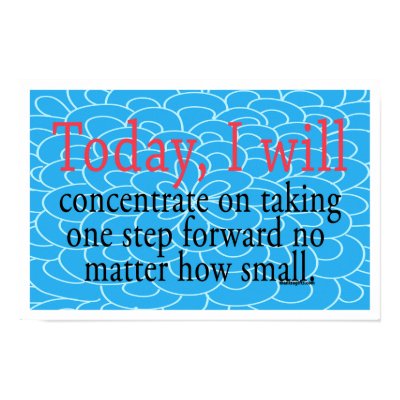 Americans don't like to wait - for anything. We love fast food, fast cars, express lanes, 10-minute hair color, instant-read thermometers, quick oil changes and instant mash potatoes. This is also true when it comes to making changes in our lives. We want immediate results.
I've struggled with my weight for years. I don't think I was ever a skinny person. Always what one could call plump and increasing to obese in my adult years. It look me a while to get to where I was. I know that it will take a while to get to a more normal size.
I'm being realistic.
I am re-learning about eating and changing my relationship with it. Learning that exercise can be fun and rewarding and how to integrate moving more throughout my day. Whether it is gardening, cleaning house, taking a walk during my lunch hour, or even dancing around the house while listening to music.
I'm down from my all-time high 46 1/2 pounds and then I stagnated for a year. Now I've renewed my commitment.
I know I won't be skinny in 2 months, but I am working to make sure I am smaller than I am now. And most important that I won't gain it back - ever. By eating whole foods, prepared in delicious and healthy ways and moving more. Really it is simple. It's me making a choice and sticking with it.